Dear CHS Families,
All students participated in ASH Wednesday Mass yesterday either in person or virtually. During Lent, students will notice liturgical changes and activities that support the three pillars of the Lenten season--prayer, fasting, and almsgiving. Eucharistic Adoration will be available to students in the CHS Chapel each Tuesday during Lent.
There is a school wide contest taking place as part of Black History Month, focusing on the accomplishments of notable black Virginians and administered by the CHS History and Social Sciences Department. Teachers continue to discuss black history and related topics in class throughout the school year as part of their curriculum, especially in English and History/Social Science classes.
As a reminder, we welcome your feedback through participation in the Parent Satisfaction Survey. Please take a moment to complete the survey before February 26.
Peggy Boon
CHS Principal
A Tribute to Mrs. Linda McCubbins '76: We are putting together a memory book for Mrs. McCubbins's family. If you or your student would like to share a memory and/or photos that you may have of Mrs. McCubbins, please email them to crusaderalumni@chsvb.org by Monday, February 22.

The Environmental Crusader Club encourages CHS families to take the Pearl Home survey by Lynnhaven River Now by clicking on the following link: https://www.lynnhavenrivernow.org/vb-residents/.

As a Pearl School, CHS will receive points towards maintaining its Pearl School status if families complete the survey. This is also a great way for families to stay environmentally engaged during the pandemic. Thank you!

Black History Month: The History and Social Sciences Department is offering a Black History Contest for all students. Students will learn about some of the men and women who played significant roles in U.S. history. There are six profiles on the walls of the front lobby and a QR quiz available for students to take. Contest winners are eligible for prizes.   

ATTENDANCE POLICY: The school day begins promptly at 8:05 a.m. All students entering the building after 8:05 am must check in with the front office. Parents are asked to send an email, rather than a written note, to attendance@chsvb.org or gillisb@chsvb.org when a student will be arriving late or leaving early. Students leaving the school before the end of the day must check out at the front desk, exiting through the front door. Parents arriving to pick up a student should call the front office, and we will have the student come out to the car. Thank you for your understanding and cooperation as we all work together during the pandemic.

Book C.R.U. (Cru Readers United!): Please join us for our second virtual book club meeting! The Book C.R.U. is moderated by CHS Librarian, Mrs. Barbara Kelly. Mrs. Kelly has chosen the book, Educated, by Tara Westover. This memoir depicts the author's life growing up in rural Idaho in a family that chooses isolation and bears a close resemblance to modern-day homesteaders. It chronicles her struggle to become "educated," ultimately earning her P.H.D. at Cambridge University. 

Please join The Book C.R.U. club via Signup Genius: https://www.signupgenius.com/go/30E0D4DA4A922ABF94-thebook.

The Book C.R.U. Club will meet virtually on Wednesday, March 10, 2021, at 6 p.m. If you didn't have the opportunity to join our last discussion, please sign up today! Don't worry if you haven't read it, join anyway! We are looking forward to a fun and sociable hour!
IMPORTANT JUNIOR ANNOUNCEMENT:

College Planning for Juniors: Counselors have started to hold spring meetings with juniors and their parent(s)/guardian(s) for college planning. Here is the Junior Meeting Request Form link for parent(s)/guardian(s) to complete: CHS Junior Meeting Request Form.

Parent(s)/Guardian(s), when making your meeting request, please take into account not only both of your schedules but also your student's schedule. We encourage you to request times that coincide with a student's Study Hall or an elective class. Mrs. Bonvie, our School Counseling Secretary, will then email you to confirm your appointment date and time. If you do not receive the email after College Night, first please check your "Spam" box or email Mrs. Bonvie at bonviet@chsvb.org.

IMPORTANT NOTE TO SENIORS

***If you have already added or in the future add a school to your Common Application or your Coalition application, you must fill out another transcript request form. 

***Midyear transcripts will be sent out by mid-February to every college to which a student has previously applied.  

Common Application colleges will receive midyear transcripts via the Common Application website—no action is required on the part of seniors for Common App schools. 

Coalition Application - please refer to each colleges' website to determine whether they require your midyear transcript. If it is required you must request it for each specific school in the Coalition App.

Parchment - if you previously requested transcripts through Parchment, please request a midyear transcript through that organization.  

***IMPORTANT NOTE TO SENIORS: If you applied to a school and have not received a decision, we suggest that you login to your application to make sure you have submitted everything that is required 

SAT Registration: The registration deadline for the March 13, 2021, SAT is February 12, 2021. Late registration, for an additional fee, is March 2, 2021. Register online at www.collegeboard.org. Catholic High School will be a test site for the March and June SAT dates. 

The next ACT will be April 17, 2021, with a registration deadline of March 12, 2021. Catholic High School is not a test site for the ACT.  Consult www.act.org for further information.   
CHS SCHOLARSHIP APPLICATIONS are due on or before March 1: Catholic High School is currently accepting Scholarship Applications for the 2021-2022 school year. As a reminder, the CHS Scholarship Application is done completely online. Please visit chsvb.org > Admissions > Tuition, Financial Aid & Scholarship Opportunity > Scholarship Opportunities > 2021-2022 CHS Scholarship Application.

FINANCIAL AID APPLICATIONS are due by March 1: Apply online at online.factsmgt.com/aid. If you have any questions regarding the online application process, you can reach FACTS support at 866-441-4637.

Tuition Contracts: Contracts will be emailed on a rolling basis to families that have re-enrolled and did not indicate that they will be applying for financial aid and/or scholarship.

Re-Enrollment: Re-enrolling by March 12 reserves a place for your student and qualifies them for course selection that starts on March 15.
Getting 'Back to Normal' Is Going to Take All of Our Tools: Get vaccinated, wear a mask, stay 6ft from others and avoid crowds, and wash your hands!
 
2021-2022 Vaccination Requirement Update- more information to follow.

Resources

: 

COVID-19 Parental Resources Kit
Thank you for your continued cooperation! Please feel free to contact me directly with any questions or concerns at dellingerm@chsvb.org or (757)-615-0246.
Madison Dellinger
CHS School Nurse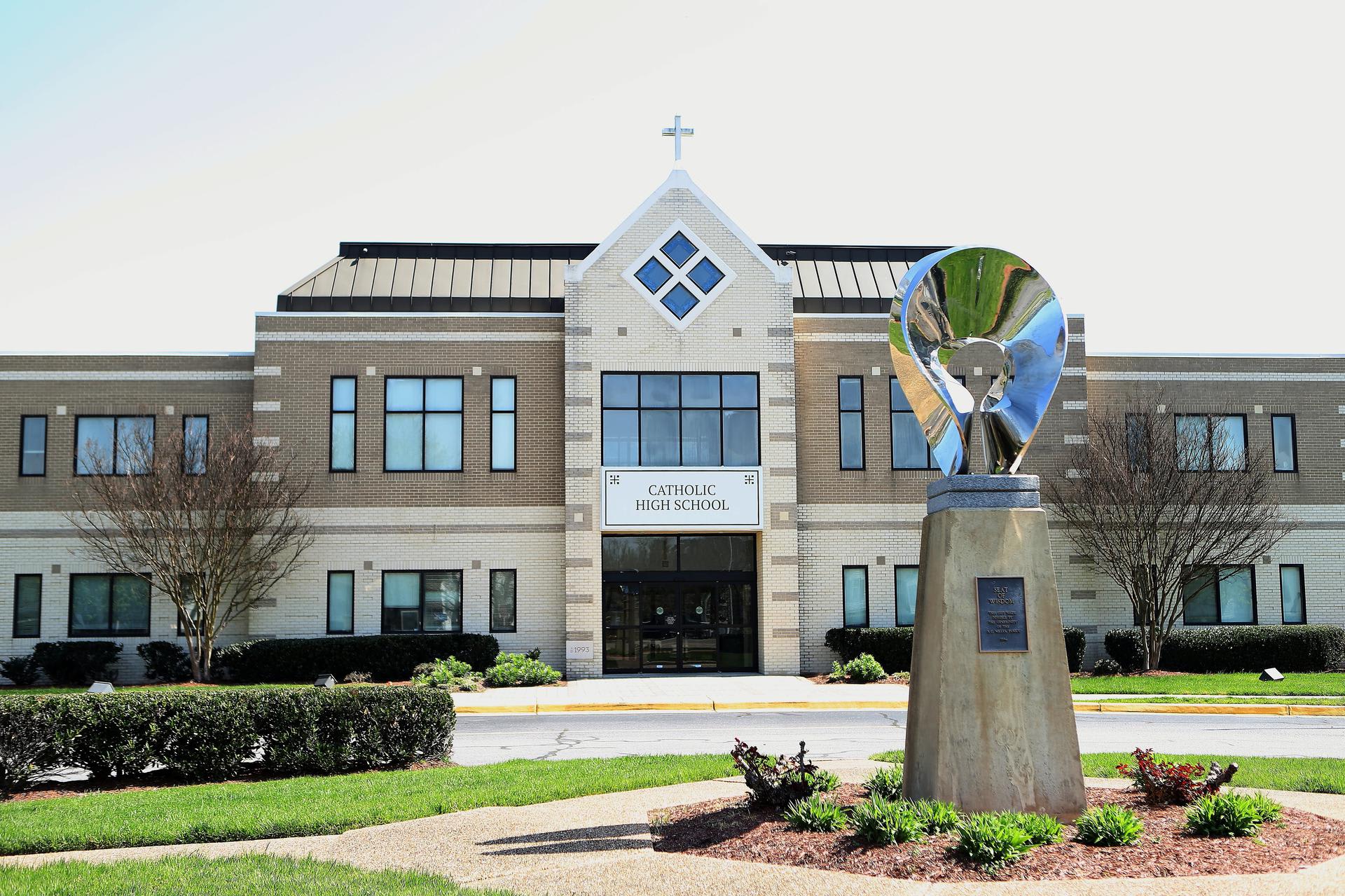 Important Dates

February
19 Third Quarter Interim Grades Reported
25 Parent/Teacher Conferences
26 Early Release Day
March
1 Financial Aid/Scholarship
Apps Due
10 Reconciliation
12 Re-enrollment Forms Due
15 Online Course Registration Begins for 2021-2022 School Year
19 End of Third Quarter
No School
22 Professional Development Day
No School for Students
24 Reconciliation
26 Third Quarter Report Cards Released
28 Palm Sunday