Dear CHS Families,
After careful consideration and review, CHS will offer second semester exams to students this school year. Exams are a critical part of the college preparatory curriculum and experience, and students need the practice and opportunity to prepare for and take a summative semester exam.
In recognition of a slightly different school year, teachers will reduce the length and material covered on the final exam by roughly 25%. Students will still have 2 hours to complete the exam; however, if a student finishes early, he or she may exit the examination room after 1 hour and 15 minutes as opposed to 1 hour and 30 minutes.
In order to ease the exam administration and monitoring process for our teachers, students, and staff, second semester exams will take place in-person. Remote learners are asked to come into the school building for final exams at the scheduled time and report to the Cafeteria or Gymnasium for traditional proctoring with desks separated by 6 feet. We are planning additional time slots for make-up exams in case a student is ill on exam day. We will share more specific information about exam days as we get closer to the exam period.
Peggy Boon
CHS Principal
CHS Final Exam Schedule 2020-2021:

Book C.R.U. (Cru Readers United!): Please join us for our second virtual book club meeting! The Book C.R.U. is moderated by CHS Librarian, Mrs. Barbara Kelly. Mrs. Kelly has chosen the book, Educated, by Tara Westover. This memoir depicts the author's life growing up in rural Idaho in a family that chooses isolation and bears a close resemblance to modern-day homesteaders. It chronicles her struggle to become "educated," ultimately earning her P.H.D. at Cambridge University.

Please join The Book C.R.U. club via Signup Genius: https://www.signupgenius.com/go/30E0D4DA4A922ABF94-thebook.

The Book C.R.U. Club will meet virtually on Wednesday, March 10, 2021, at 6 p.m. If you didn't have the opportunity to join our last discussion, please sign up today! Don't worry if you haven't read it, join anyway! We are looking forward to a fun and sociable hour!
Spring sports interest meetings and optional conditioning will be starting up over the next couple of weeks. Please make sure to email the coach of the sport that you are interested in playing so that they can keep you on their distribution list.
 
Congratulations to the athletes of the week for the past two weeks!

Congratulations, Jack D., Cross Country- Athlete of the Week for February 7-13. Jack finished 2nd at the Norfolk Academy 2 mile race, only 5 seconds behind the first-place finisher. He led his team to victory over the top 2 teams in the conference last year. He is always at practice, always works hard, has a great attitude, and is ranked in the top 10 of his class. Way to go, Jack!
 
Congratulations Maya D., Girls Varsity Volleyball- Athlete of the Week for February 14-21. Maya stepped up to run a 5-1 offense in the absence of the other setter on the team who was out due to an injury. Maya ran this advanced one-setter offense with little opportunity to prepare and practice adjustments that differed from our normal 6-2 style offense and was able to direct her hitters seamlessly. Maya is averaging 25 assists per match. Congratulations, Maya!
ALL Students: Please make sure you check your school email on a regular basis. We don't want you to miss an important email.

Announcement for Sophomores: On February 19th and 22nd the counselors visited the Sophomore Theology classes and administered a personality assessment to help students begin to think about possible career paths. Starting this week, counselors will begin to meet individually with each sophomore to review those assessment results, discuss future plans, and courses for the next school year.

College Planning for Juniors: Counselors are meeting with juniors and their families for college planning. If you have not scheduled an appointment yet, please contact Mrs. Bonvie in the Guidance Office or email her at bonviet@chsvb.org as soon as possible to set up the meeting.

IMPORTANT NOTE TO SENIORS: If you applied to a school and have not received a decision, we suggest that you login to your application to make sure you have submitted everything that is required, i.e. test scores.

Seniors, please continue to bring us copies of all college acceptance letters and all scholarship awards and offers.

SAT/ACT Registration: The registration deadline for the March 14, 2020 SAT has passed but late registration is still available for an additional fee until March 3, 2020. Register online at www.collegeboard.org. Catholic High School will be a test site for the March and June SAT dates. The next ACT test is April 4, 2020 and the registration deadline February 28, 2020

​The next ACT will be April 17, 2021, with a registration deadline of March 12, 2021. Catholic High School is not a test site for the ACT.  Consult www.act.org for further information.  
MARCH 1: Deadline for CHS Scholarship and financial aid applications.

CHS SCHOLARSHIP APPLICATIONS (Due on or before March 1): CHS is currently accepting Scholarship Applications for the 21/22 school year. As a reminder, the CHS Scholarship Application is done completely online. Please visit chsvb.org > Admissions > Tuition, Financial Aid & Scholarship Opportunity > Scholarship Opportunities > 2021-2022 CHS Scholarship Application.

FINANCIAL AID APPLICATIONS (Due by March 1): Apply online at online.factsmgt.com/aid. If you have any questions regarding the online application process, you can reach FACTS support at 866-441-4637.

RE-ENROLLMENT: Re-enrolling by March 12 reserves a place for your student and qualifies your student for course selection that starts on March 15.
An email will be sent to all families regarding the 2021-2022 health update for the HPV and Meningococcal Conjugate (MenACWY) vaccinations.
 

Immunization Requirements for the Rising 12th Graders:

 

The Virginia Health Department recently made a change in the grade requirement for the high school Meningococcal Conjugate Vaccine (MenACWY) vaccination. All rising 12th graders must receive the Meningococcal Conjugate Vaccine.  The first dose shall be administered prior to entry to 7th grade. The second dose shall be administered prior to the entry of 12th grade. Rising 8th/9th/10th and 11th graders will be grandfathered and will pick up with the 12th-grade dose. This change was made to better align with the current recommendations from the Center for Disease Control.



When completed, please email documentation to the school nurse. This immunization is MANDATORY for entering 12th grade.
Thank you for your continued cooperation! Please feel free to contact me directly with any questions or concerns at dellingerm@chsvb.org or (757)-615-0246.
Madison Dellinger
CHS School Nurse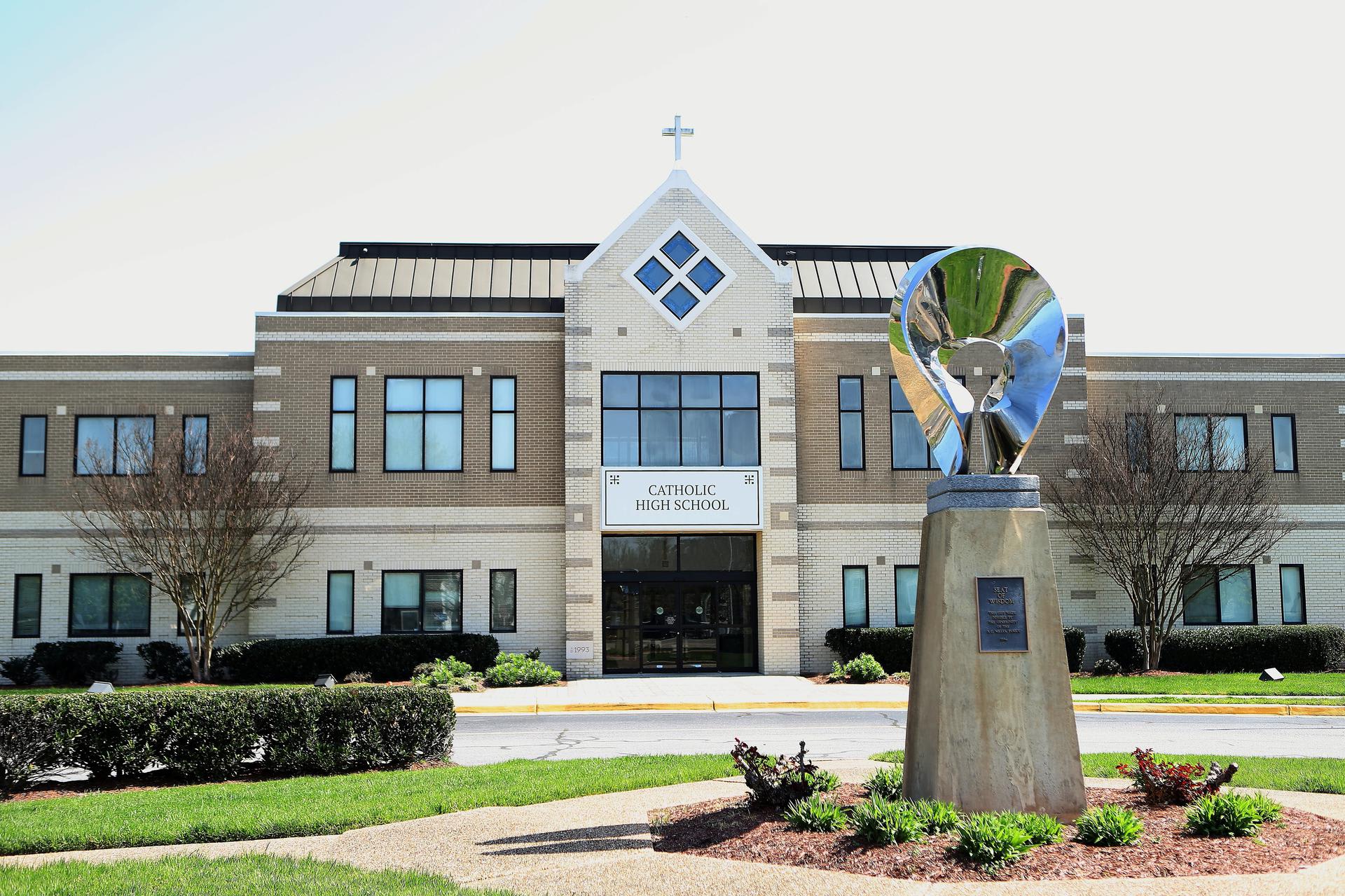 Important Dates

February
25 Parent/Teacher Conferences
26 Early Release Day
March
1 Financial Aid/Scholarship
Apps Due
10 Reconciliation
12 Re-enrollment Forms Due
15 Online Course Registration Begins for 2021-2022 School Year
19 End of Third Quarter
No School
22 Professional Development Day
No School for Students
24 Reconciliation
26 Third Quarter Report Cards Released
28 Palm Sunday