Dear CHS Families,
As the February days clip by, there are a few upcoming school events on the horizon to highlight:
Ash Wednesday Mass will take place for students and staff on February 17, following diocesan guidelines for the distribution of ashes. We are grateful for Father Anthony, CHS Chaplain, and his faithful guidance of the CHS community!


Next Friday, February 19 marks the halfway point of the third quarter of the school year. Interim grades indicate a student's progress to date, while there is still time to make adjustments. Students are encouraged to speak directly with their teachers about their grades if they have questions or concerns.


Virtual parent/teacher conferences will take place in the late afternoon/early evening of February 25. Information about signing up for a conference with your child's teachers is forthcoming.


Friday, February 26 will be an early release day with a 1:30 PM dismissal. We no longer have an early release on February 19. This is a change to the current school calendar; please make a note of these changes.


The Parent Satisfaction Survey window is open until February 26. Thank you for taking the time to complete this survey!


Re-enrollment for the 2021-2022 school year is underway through FACTS for current CHS families. The scholarship application deadline and the FACTS financial aid deadline are both March 1. Re-enrollment forms are due on March 12. Re-enrolling by the March 12 deadline reserves a place for your child and qualifies them for course sign ups, beginning March 15, for the 2021/2022 school year.


If you have any questions about the re-enrollment process or deadlines, please contact Mrs. Michele Olkowski at 757-467-2881.
Peggy Boon
CHS Principal
A Tribute to Mrs. Linda McCubbins '76: We are putting together a memory book for Mrs. McCubbins's family. If you or your student would like to share a memory and/or photos that you may have of Mrs. McCubbins, please email them to crusaderalumni@chsvb.org by Monday, February 22.

Black History Month: Beginning Tuesday, February 16, the History and Social Sciences Department will offer a Black History Contest for all students. Contest winners are eligible for prizes. Stay tuned for details!

Book C.R.U. (Cru Readers United!): Please join us for our second virtual book club meeting! The Book C.R.U. is moderated by CHS Librarian, Mrs. Barbara Kelly. Mrs. Kelly has chosen the book, Educated, by Tara Westover. This memoir depicts the author's life growing up in rural Idaho in a family that chooses isolation and bears a close resemblance to modern-day homesteaders. It chronicles her struggle to become "educated," ultimately earning her P.H.D. at Cambridge University. 

Please join The Book C.R.U. club via Signup Genius: https://www.signupgenius.com/go/30E0D4DA4A922ABF94-thebook.

The Book C.R.U. Club will meet virtually on Wednesday, March 10, 2021, at 6 p.m. If you didn't have the opportunity to join our last discussion, please sign up today! Don't worry if you haven't read it, join anyway! We are looking forward to a fun and sociable hour!
Click here for Important Fall Sports Information here concerning Spectator policies and live streaming of events. 

Winter Sports Pictures: Lifetouch has issued an apology for not showing up for our picture day, citing a mix up on their end. A makeup date will be forthcoming. Our apologies for the inconvenience!

Fall Game Schedules, game locations, and dismissal times are now live on the CHS Athletics Website. Last-minute changes often occur, especially this year! So be sure to set your team text alerts and touch base with each coach to ensure that you are on the team distribution list. Instructions on setting alerts can be found here: Setting your Athletic Alerts: Parent/Player Instructions.

Remind App for Athletes and Parents: For text message reminders concerning important announcements for athletics, please download the remind app and join the following applicable group(s):

Class of 2021 Athletes and Parents: crusader21
Class of 2022 Athletes and Parents: crusader22
Class of 2023 Athletes and Parents: crusader23
Class of 2024 Athletes and Parents: crusader24
IMPORTANT JUNIOR ANNOUNCEMENT:

College Planning for Juniors: Counselors have started to hold spring meetings with juniors and their parent(s)/guardian(s) for college planning. Here is the Junior Meeting Request Form link for parent(s)/guardian(s) to complete: CHS Junior Meeting Request Form.

Parent(s)/Guardian(s), when making your meeting request, please take into account not only both of your schedules but also your student's schedule. We encourage you to request times that coincide with a student's Study Hall or an elective class. Mrs. Bonvie, our School Counseling Secretary, will then email you to confirm your appointment date and time. If you do not receive the email after College Night, first please check your "Spam" box or email Mrs. Bonvie at bonviet@chsvb.org.

IMPORTANT NOTE TO SENIORS

***If you have already added or in the future add a school to your Common Application or your Coalition application, you must fill out another transcript request form. 

***Midyear transcripts will be sent out by mid-February to every college to which a student has previously applied.  

Common Application colleges will receive midyear transcripts via the Common Application website—no action is required on the part of seniors for Common App schools. 

Coalition Application - please refer to each colleges' website to determine whether they require your midyear transcript. If it is required you must request it for each specific school in the Coalition App.

Parchment - if you previously requested transcripts through Parchment, please request a midyear transcript through that organization.  

***IMPORTANT NOTE TO SENIORS: If you applied to a school and have not received a decision, we suggest that you login to your application to make sure you have submitted everything that is required 

SAT Registration: The registration deadline for the March 13, 2021, SAT is February 12, 2021. Late registration, for an additional fee, is March 2, 2021. Register online at www.collegeboard.org. Catholic High School will be a test site for the March and June SAT dates. 

The next ACT will be April 17, 2021, with a registration deadline of March 12, 2021. Catholic High School is not a test site for the ACT.  Consult www.act.org for further information.   
2021-2022 CHS SCHOLARSHIP APPLICATIONS: Catholic High School is currently accepting Scholarship Applications for the 2021-2022 school year. As a reminder, the CHS Scholarship Application is done completely online. 

Please visit chsvb.org > Admissions > Tuition, Financial Aid & Scholarship Opportunity > Scholarship Opportunities > 2021-2022 CHS Scholarship Application  

It's also one of the Focus of the Moment tabs.

Please note: CHS SCHOLARSHIP APPLICATIONS ARE DUE ON or BEFORE MONDAY, MARCH 1, 2021.  

FINANCIAL AID APPLICATIONS are due by March 1st. Apply online at online.factsmgt.com/aid. If you have any questions regarding the online application process, you can reach FACTS support at 866-441-4637.

Tuition contracts are emailed on a rolling basis to families that have re-enrolled and did not indicate that they will be applying for financial aid and/or scholarship.  
In times of hardship and grief, it is uplifting to see our students join together and support each other with powerful messages of hope and faith.
COVID Guidance: 

Household contacts:

According to the VDH to ensure safety with a household contact quarantine, you must have complete separation from the person in the house with COVID-19 ( this means no contact, no time together in the same room, no sharing of ANY spaces, such as a bathroom, kitchen, or bedroom). If complete separation cannot occur children will have to quarantine for the 10 days of the positive individual's isolation and an additional 14-day quarantine for their exposure. Should a household member test positive for COVID-19 you will be asked by the school nurse to verify correct isolation is occurring.


 

Testing during quarantine period:

A negative COVID-19 test during a quarantine period will not shorten the duration of the quarantine.


 

Resources:
Thank you for your continued cooperation! Please feel free to contact me directly with any questions or concerns at dellingerm@chsvb.org or (757)-615-0246.
Madison Dellinger
CHS School Nurse
Sage Dining Specials: Happy Valentine's Day! This week look for Sweetheart Specials such as Warm Soft Pretzels, Valentine Heart Shaped Cookies, and Delicious Pudding Parfaits! Next week Lent begins. Look for vegetarian options such as Sesame Fried Rice with Vegetable Eggrolls and Hot Cheese Personal Pizza!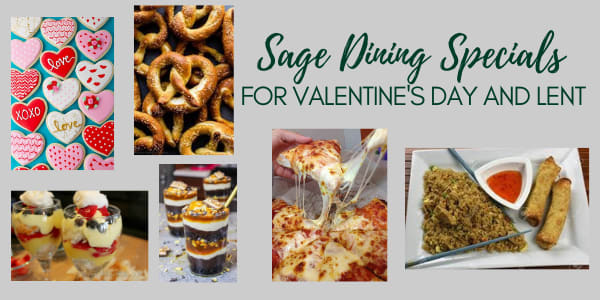 Chinese New Year -  Friday, February 12th: The Chinese New Year, also called Lunar New Year or Spring Festival, is a national holiday in Asian countries. It is a time to celebrate family and share meals together. One of the most noted traditions of this holiday is the giving of Red Envelopes.  

We will continue this tradition at CHS! We will post "clues" around campus that will provide the answer to a question posed in the daily bulletin.  Students can answer the question and collect a red envelope at dismissal at the main entrance on Friday, February 12th. Different prizes will be in the envelopes, so we encourage all students to participate!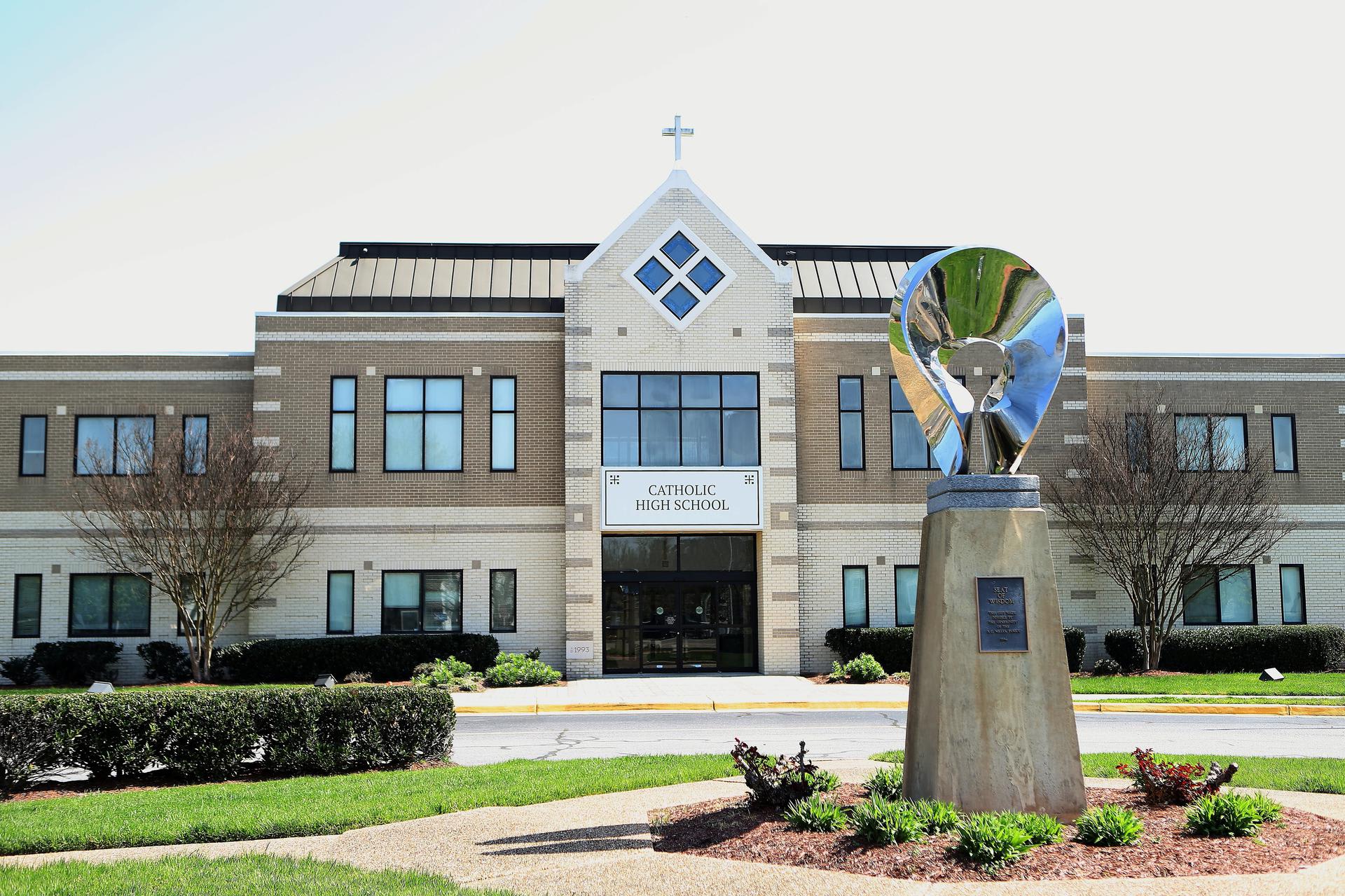 Important Dates

February
14 Valentine's Day
15 President's Day
No School
17 Ash Wednesday
19 Third Quarter Interim Grades Reported
25 Parent/Teacher Conferences
26 Early Release Day
March
1 Financial Aid/Scholarship
Apps Due
12 Re-enrollment Forms Due
15 Online Course Registration Begins for 2021-2022 School Year
18 Reconciliation
19 End of Third Quarter
No School
22 Professional Development Day
No School for Students
26 Third Quarter Report Cards Released
28 Palm Sunday
31 Stations of the Cross
Diocesan Service Awards Due
Online Course Registration Ends for 2021-2022 School Year